Active since 1965 the company has been taken over by Valli group in 1995 and is specialized in the production of technical and aesthetic injected plastic and rubber parts.
Ral Gom Italia S.r.l. is able to process every type of techno polymer and vulcanized thermoplastic material from a weight of a few grams up to 4000 g (PST, PE, PP, PC, ABS, PVC, PA6, PA6.6, POM, PMMA, TPE etc.) thanks to molding presses from 10 to 100 tons with injections from a few cm 3 up to 4 liters.
The company also moulds any type of thermoplastic resin, such as Polystyrene, Polyethylene, Polypropylene, Polycarbonate, ABS, PVC, Polyamide, Glass Fibre Reinforced Polyamide, Hostaform, Methacrylate, Santoprene, Sanprene.
The common denominator is the presence of highly qualified personnel able to provide customers with close support right from the design phase. Not only a product, because Ral Gom Italia is first and foremost a consulting, assistance and support partner for customers who need high-quality moulds.
Ral Gom Italia has transformed its skills into a real know-how and into a considerable production and technological growth especially in two sectors:
The Rubber Division specializes in technical articles moulded and drawn in rubber, and is based in Carobbio degli Angeli, province of Bergamo. It produces rubber articles for the nautical sector, including various models of handles, fenders, rowlocks, hooks etc.
The Plastic Division specializes in injection-moulded technical parts in rigid, soft and drawn plastic, and is based in Treviglio, province of Bergamo. It produces plastic baby care products such as changing units, bathtubs, accessories and components.
In the industry for years, Ral Gom Italia is able to make injection moulds for any type of Technopolymer and Vulcanised Thermoplastic; from a weight of a few grams up to 4000g (PST, PE, PP, PC, ABS, PVC, PA6, PA6.6, POM, PMMA, TPE etc.).
Thanks to its experience, Ral Gom Italia is specialized in the moulding of technical and aesthetic articles for these various application sectors: automotive, household appliances, home cleaning, baby care, automation, lighting design, fitness, air conditioning, furniture and many others.
The company has a technical department equipped with 3D Pro Engineer – OmniCAD software applications for designing plastic moulds, and collaborates on codesign projects with customers.
In order to meet the maintenance needs of the customer's production equipment, Ral Gom Italia has a well-equipped workshop to construct moulds with the use of a CAM station for lines of 4-axis milling machines.
To guarantee the best result, Ral Gom Italia manages all stages of the project. Customers are assisted by a network of consultants in all stages of the project, aimed at achieving a successful result in line with the customer's needs and requirements.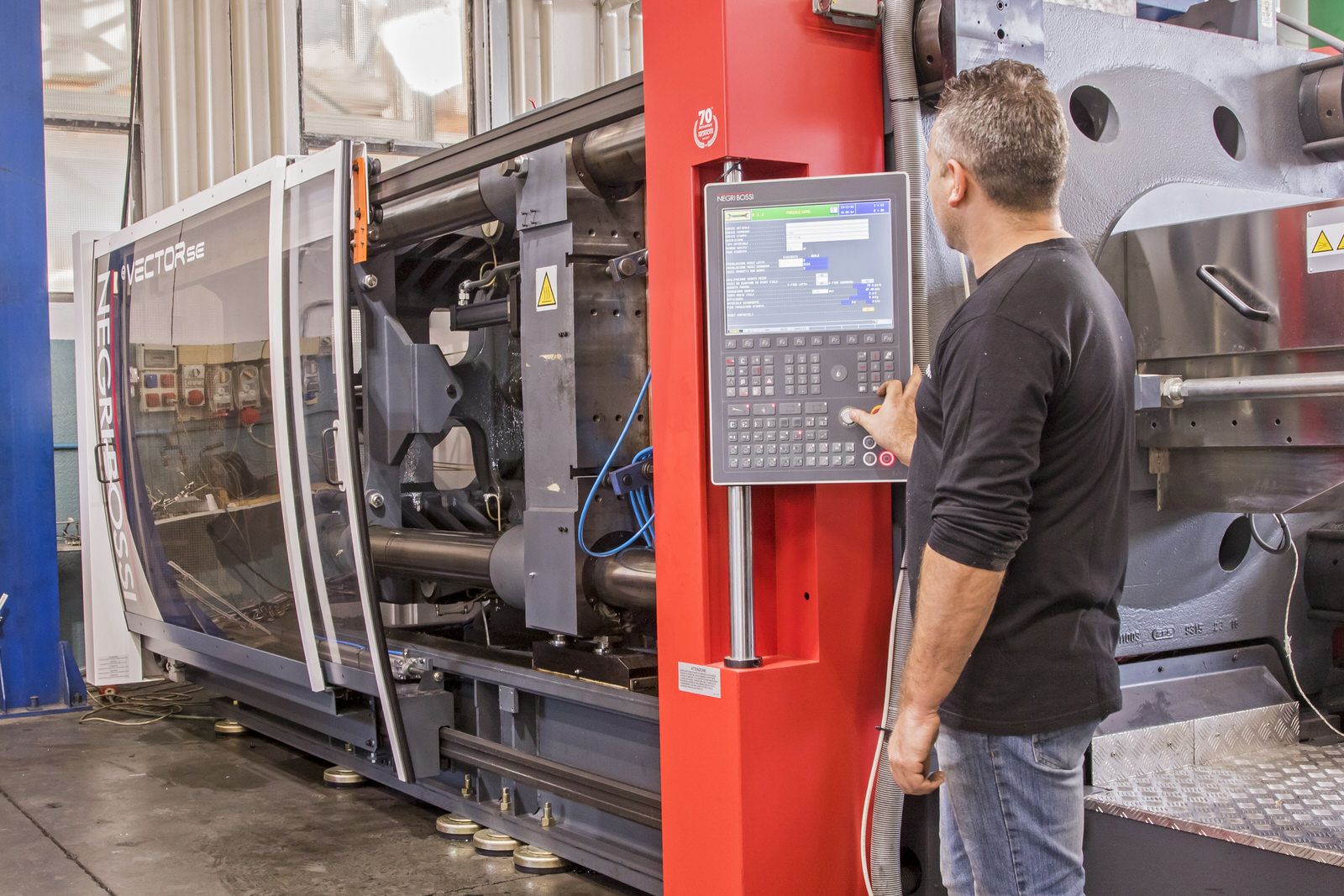 Preparation, reliability, precision and professionalism. The essence of Ral Gom Italia revolves around these four cornerstones.
Each Ral Gom Italia production becomes truly unique, whether it is a project that has yet to be conceived and designed, or a project that already exists and requires cutting-edge machinery for its realisation.
We are not only a company, but a team of experienced and dedicated people able to offer complete solutions and services in product design, ergonomic analysis, layout of spaces and environmental responsibility.
Choosing Ral Gom Italia means relying on a partner that has made innovation its mission. In fact, the company invests a significant percentage of its turnover in equipment, technologies, automation, production processes, warehouse stock, personnel recruitment and training, together with certified quality systems and environmental management, ISO certification (ISO 9001), a dynamic innovation of the market, and the most complete range of products with the highest level of quality.